Our members partnered with Westside Baptist Church
and Carter BloodCare to obtain 19 blood donations.
Donations will save 57 lives in a time when donations are
badly needed due to the pandemic impact.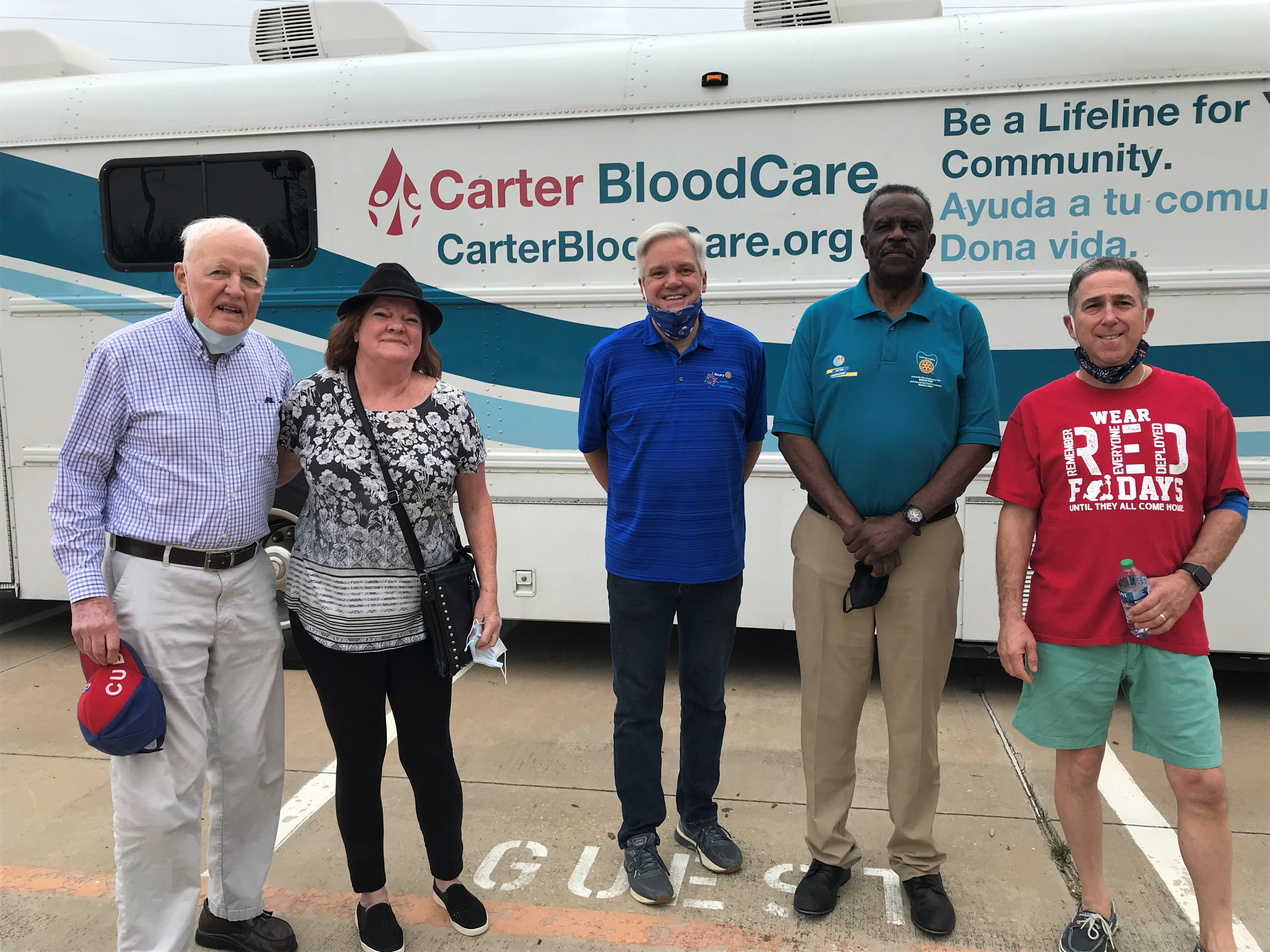 Shown here are members Gordon Roe, Deanna Perkins, Mark Smith, Ray Bowens and Terry Kasen
Our blood drive held at Westside Baptist Church this past weekend was a success! We had 19 donors show up and Carter BloodCare collected 15 units of whole blood and 4 units of red blood cells.
Club President Mark Smith says "thanks to everyone who donated, supported, and advertised the blood drive for making it a success! A special thanks to Ray Bowens for coordinating with his church on allowing us to use their facilities, and for help getting some extra donors!"